The study presented at the Milan Stock Exchange highlights the 500 top companies 'Made in Italy' competing in global markets

Fedegari has been included in the ranking of the 500 Italian companies that have managed to bring the Made in Italy brand to the top. Having never stopped growing despite the years of the crisis, Fedegari is today among the Italian excellences that create development and employment.
This is confirmed by the special issue of the L'Economia del Corriere della Sera  (main Italian newspaper) dedicated to the research promoted by the economic portal, Italy Post, and conducted by the Special Affairs consulting firm and by the rating agency ModeFinance.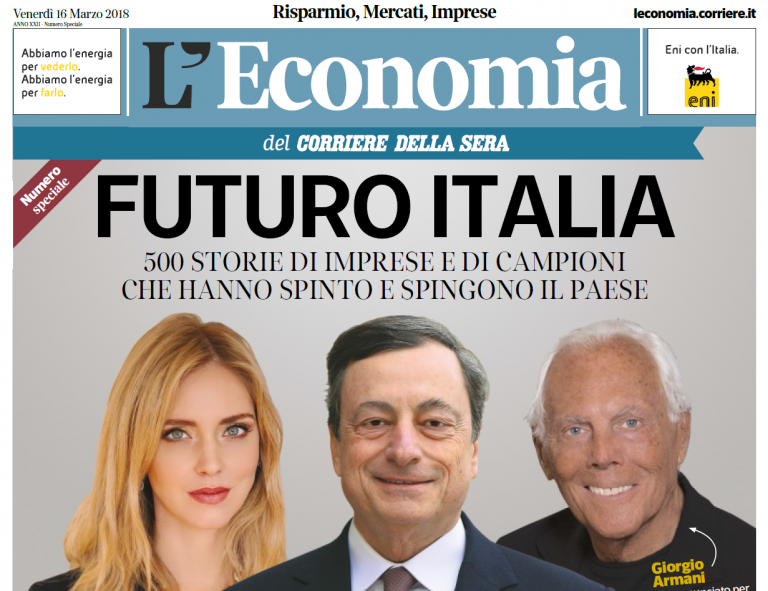 The research has considered a sample of over 14,000 small and medium-sized companies with turnover between 20 and 120 million euros.

The results of the study – which are also illustrated in a book entitled "Nuove Imprese: chi sono i champion che competono con le global companies" – were officially presented on Friday, March 16, 2018 at the Milan Stock Exchange headquarters.
On the website of Italy Post it is possible to deepen the research topics and the list of all the selected companies, subdivided by province.
The presentation of the research is available at this link.
To view all the data of the 500 Champion companies divided by province, click the  link.